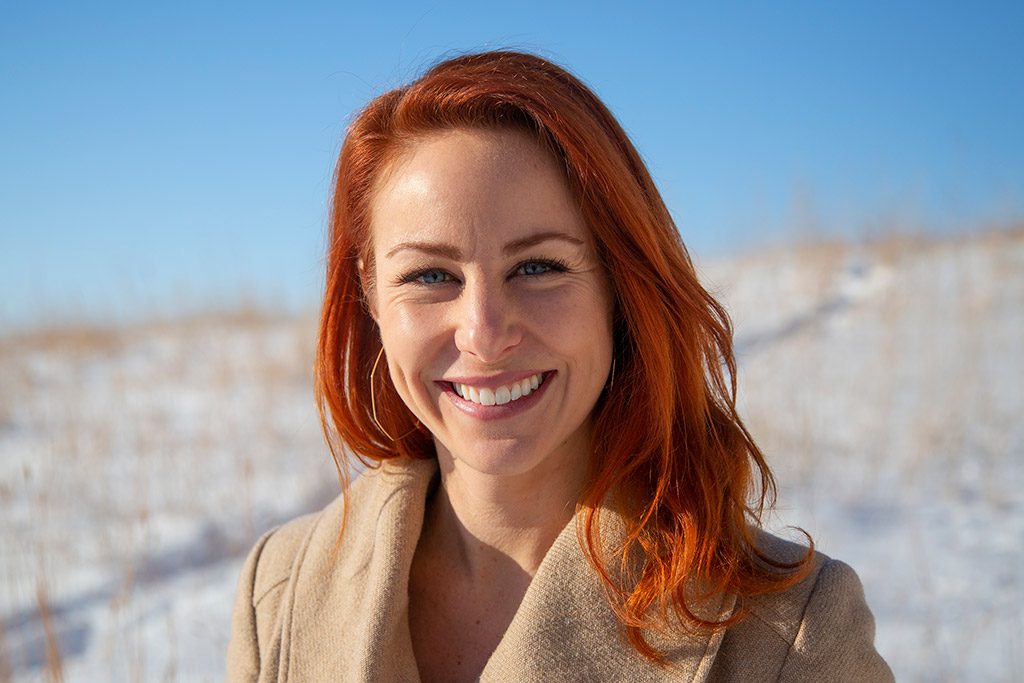 Vanessa Harriman, Ph.D.
Conservation Scientist
Answering key research questions, building partnerships, and translating knowledge into conservation delivery programs.
Vanessa Harriman joined IWWR and the National Boreal Program in 2018. Her research focuses on factors limiting wetland-associated bird populations. Most recently, Vanessa helped develop research to understand drivers of population change in harvested species. Objectives of these studies were to assess efficacy of management "levers" for achieving conservation, measure effects of industrial activities, and evaluate effectiveness of mitigation efforts. In addition to filling key knowledge gaps for DUC, Vanessa will assist the boreal program in growing and adapting conservation programs based on science. During her master's program Vanessa was a recipient of the Ducks Unlimited Edward D. and Sally M. Futch Fellowship.
Education:
Ph.D., Biology, University of Saskatchewan
M.Sc., Biology, University of Saskatchewan
B.Sc., Wildlife, Humboldt State University
Vanessa's Publications (organized by year)
Bortolotti, L.E., R.B. Emery, P.D. Kowal, L.M. Armstrong, V.B. Harriman, H.V. Singer, M.J. Anteau, F.B. Baldwin, C. Meuckon, and D.A. Wrubleski. 2023. Migrating ducks and submersed aquatic vegetation respond positively after invasive common carp (Cyprinus carpio) exclusion from a freshwater coastal marsh. Wetlands 43:25.
Harriman V.B., R.D. Dawson, and L.E. Bortolotti, and R.G. Clark. 2017. Seasonal patterns in reproductive success of temperate-breeding birds: experimental tests of the date and quality hypotheses. Ecology and Evolution 7:2122-2132.
Harriman V.B., R.D. Dawson, R.G. Clark, G.D. Fairhurst, and G.R. Bortolotti. 2014. Effects of ectoparasites on seasonal variation in quality of nestling tree swallows (Tachycineta bicolor). Canadian Journal of Zoology 92:87-96.
Bortolotti L.E., V.B. Harriman, R.G. Clark, and R.D. Dawson. 2011. Can changes in provisioning by parent birds account for seasonally declining patterns of offspring recruitment? Canadian Journal of Zoology 89:921-928.
Harriman V.B., T.D. Galloway, R.T. Alisauskas and G.A. Wobeser. 2011. Description of the larva of Ceratophyllus vagabundus vagabundus (Siphonaptera: Ceratophyllidae) from nests of Ross's and lesser snow geese in Nunavut, Canada. Journal of Parasitology 97:218-220.
Harriman V.B., and R.T. Alisauskas. 2010. Of fleas and geese: the impact of an increasing nest ectoparasite on reproductive success. Journal of Avian Biology 41:573-579.
Harriman V.B., R.T. Alisauskas, and G.A. Wobeser. 2008. The case of the blood-covered egg: ectoparasite abundance in an arctic goose colony. Canadian Journal of Zoology 86:959-965.
Harriman V.B., J.A. Pitt, and S. Larivière. 2007. Do repugnant scents increase survival of ground nests? A test with artificial and natural duck nests. Canadian Field Naturalist 121:150-154.