This fellowship was established to honour the long-term and large-scale avian science contributions of Dr. David R. Luukkonen, who we lost in 2021. Initial funding for this fellowship is generously being provided by the Upper Mississippi/Great Lakes Joint Venture. Subsequent funding will be provided via an endowment established in Dave's name through the generous contributions of organizations and family, friends, and colleagues of Dave.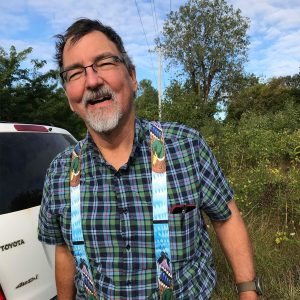 About the fellowship:
Support from this Fellowship is dedicated to addressing Upper Mississippi/Great Lakes Joint Venture (JV) waterfowl, waterbird, wetland, and relevant social science evaluation priorities (see https://umgljv.org/science/).  Graduate students located at any North American university are eligible for this Fellowship.  It is awarded based on:
The qualifications of the applicant
The scientific soundness of the student's research proposal
Originality and creativity in study design
Expected contributions of the study to waterfowl / wetland bird conservation and management in the JV region
The achievability of the work
For the first three years, two awards of up to $10,000 USD/year are available to provide personal or research support for successful applicants.  Each award is renewable for up to two additional years for PhD students, one additional year for students pursuing a Master's degree, assuming annual approval of a satisfactory progress report and the need for continuing financial support.