The goal of Michael F.B. Nesbitt Family Research Fellowship is to support post-graduate education of wetland and waterfowl scientists, and thereby help train future leaders who will follow in the footsteps of Michael Nesbitt's family.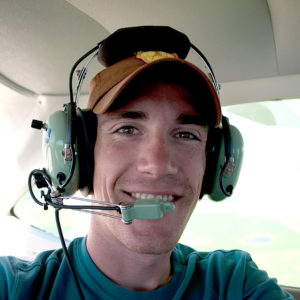 Tyler Harms was awarded the Michael F.B. Nesbitt Family Research Fellowship for his PhD at Iowa State University. His research is focussed on improving waterfowl surveys to better inform conservation decisions in an intensively farmed landscape.
Waterfowl surveys provide information vital to many management and conservation decisions. In the intensively farmed landscape of the southern Prairie Pothole Region (PPR), where much of the historical breeding habitat has been and is continuing to be lost to agriculture, managers need accurate survey information to plan and evaluate land acquisition and restoration efforts. Tyler's PhD will focus on improving existing breeding waterfowl survey techniques to ensure collection of reliable data. Specifically, he will conduct both helicopter and ground-based surveys for breeding ducks in the Iowa portion of the PPR to address the following objectives:
Estimate detection probability of breeding duck pairs on both helicopter and ground-based surveys
Compare detection probabilities and abundance estimates of breeding duck pairs between survey techniques
Evaluate the influence of biotic (e.g., habitat conditions) and abiotic (e.g., weather variables) factors on detection probabilities
Tyler's research will help managers assess which survey technique provides the most reliable information on breeding duck population size and distribution in the intensely-farmed southern PPR.
About the Fellowship
Graduate students located at any North American university are eligible for this Fellowship. It will be awarded based upon the following criteria:
The qualifications of the applicant; the scientific soundness of the student's research proposal
Originality and creativity in study design
Expected contributions of the research to furthering waterfowl conservation
The achievability of the work.
One award of up to $5,000/year (Canadian funds) is available to provide personal or research support for the successful applicant. The award is renewable for up to two additional years for PhD students, once for students pursuing a Master's degree, assuming annual approval of a satisfactory progress report and the need for continuing financial support.
For additional information on this fellowship, download the Graduate Fellowships Background document.