Ducks Unlimited Canada Podcast
Listen as we explore issues, ideas and research about wetlands in Canada.
Wetlands are some of the most bio-diverse habitats in the country. Wetlands are vital to the health of a wide variety of mammals, birds, amphibians reptiles plants—and, of course human beings. We're interviewing research experts and frontline workers from Ducks Unlimited Canada in lively, engaging exchanges. They'll keep you up-to-date and up-to-speed on the best information and stories about these vital Canadian ecosystems.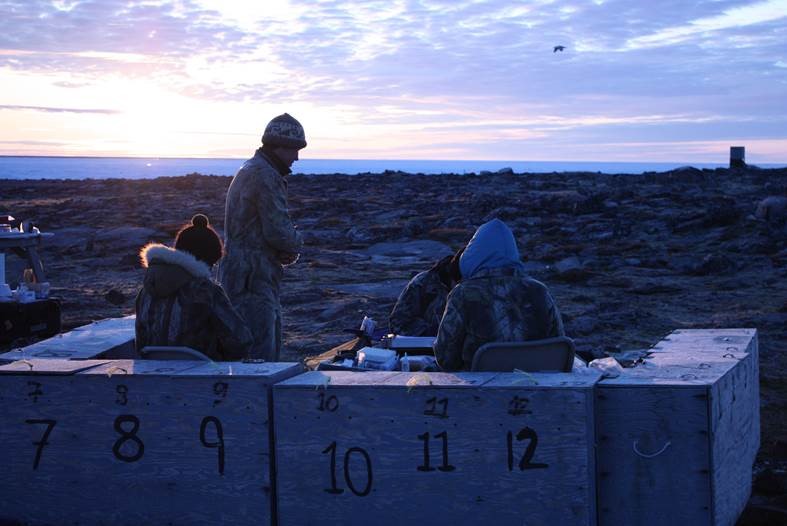 Field workers on East Bay island at banding site. ©DUC/J.Harms
Episode Three – August 2017
Eider feathers, or down, aren't just for duvets. In fact, a hormone in those feathers called corticosterone, can indicate the stress eider ducks have been under as they molt. Yukon-based eider researcher Jane Harms explains that stress can be due to nearby predators or sometimes changes in their environment. So, not only can the stress hormone indicate eiders' health and their ability to reproduce, it may also be an indicator of climate change. Get under cover and tune into the tale.
Wetlands are delicate ecosystems. So the last thing researchers really want to do is churn up those wetland waters just to sample them. But what if a flying robot could do that for them? How? We do a flyby visit with a young inventor, Nathan Hoyt, who worked with a small team of high school students to figure it out. Plus, they're making a business out of it. Listen in. We promise we won't drone on.
Guest Bios
Jane Harms is the program veterinarian with the Department of the Environment in Yukon.
Nathan Hoyt is a student at the Fredericton High School and is now a co-owner of  Eco Drone Water Collection. If you'd like to learn more about his fledgling company visit ecodronewatercollection.com.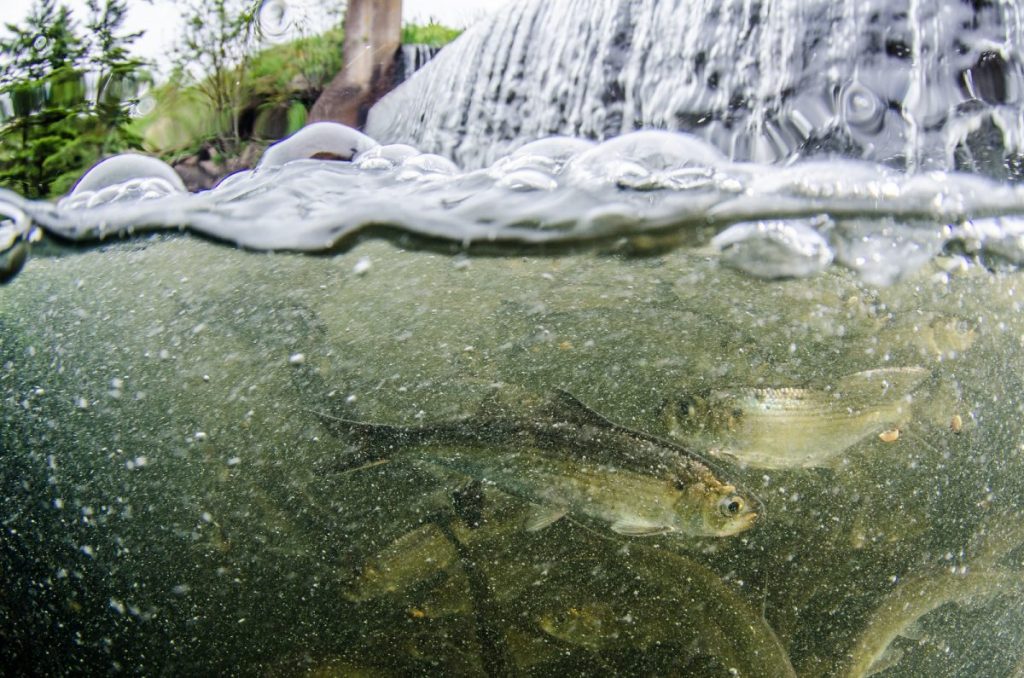 ©Sean Landsman
Episode Two – July 2017
Why do maritime fish fight currents, waterfalls and man-made barriers to get to inland ponds and lakes to spawn? What barriers do they face? How does that odd behaviour help the ecology of wetlands? And, how can we make their job easier? We talk with Nic McLellan, the Atlantic Science Coordinator for Ducks Unlimited Canada, to find out. Plus, we discover what tracking road race runners has to do with counting fish.
Did you know ducklings have their own social network? No spoilers, but you'll be amazed by how those little ducks make sure they all share the same birthday, thanks to a quick chat we had with Dave Howerter. He's the Director of National Conservation Operations at Ducks Unlimited Canada. Dave's up on the equivalent of bird Twitter.
Guest Bios
Nic McLellan, Conservation Programs Specialist, Atlantic Canada
Nic McLellan grew up in Sackville, NB where he developed a keen interest in biology and the outdoors.
Prior to his current job at Ducks Unlimited Canada (DUC), Nic worked on several research projects with the Canadian Wildlife Service (CWS) and the Nova Scotia Department of Natural Resources. These projects involved a variety of bird species including shorebirds, songbirds, seabirds, and waterfowl.
David Howerter, PhD, Director, National Conservation Operations
Dave Howerter is an accomplished scientist with a track record of successfully managing a complex scientific program, demonstrated ability to build teams, build consensus, and develop partnerships. Dave is responsible for all programs national in scope related to engineering, education, international partnerships, government relations, research and conservation planning.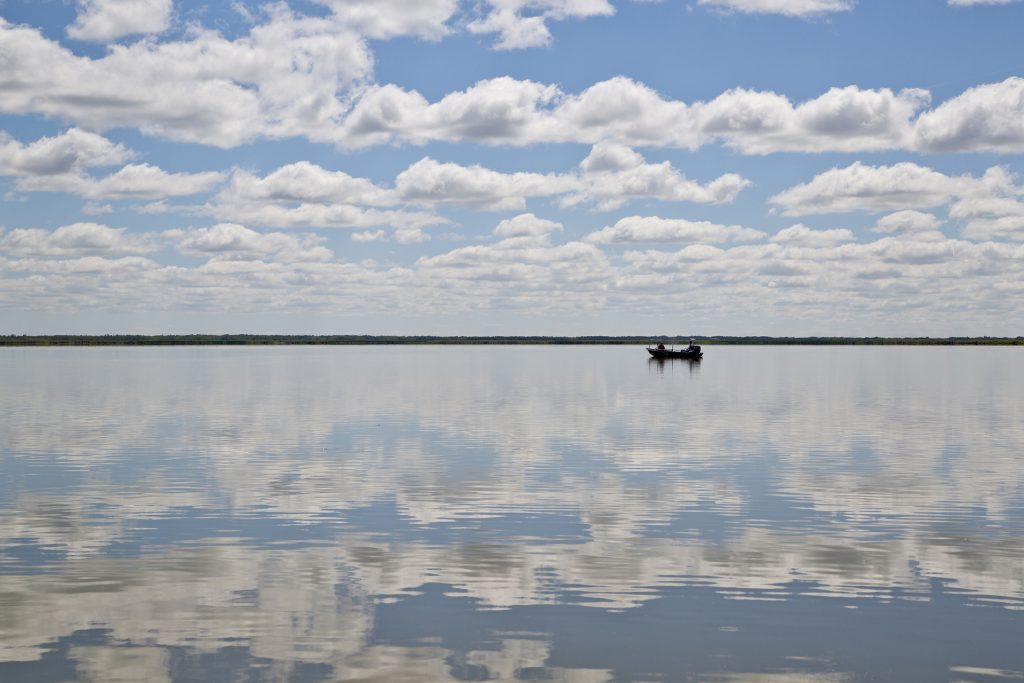 Episode One – June 2017
In this episode you'll meet carp in a marsh and a researcher in the field. First, the carp.
In it's heyday, the 1930s, the Delta Marsh, near Lake Manitoba, was home to a huge numbers of waterfowl. It was one of the great duck hunting destinations in North America. And, it attracted royalty, celebrities and hunters from all over the world. That was, before the carp. The invasive species muddied the marshes water, stirred up the bottom and generally made life miserable for the aquatic plants that called the marsh home. No plants, no ducks. Then scientists perfected the carp barrier and the marsh is bouncing back. You'll hear the story of a remarkable recovery.
Next we pay a short visit to Matt Dyson a University of Waterloo field researcher. He tells us what it's really like in the woods, bogs and muck of the north as he does the real, on the ground work of a deep woods scientist.
Guest Bios
Dale Wrubleski, Ph.D.
Dale is Ducks Unlimited Canada's lead research scientist at Delta Marsh. Trained as an entomologist, Wrubleski has more recently become an expert on native fish species and on the invasive carp that threaten the famed Manitoba wetland.
Glen Suggett
Glen grew up near the shores of Delta Marsh in the 1970s. Over the years, he's seen the health of the iconic wetland deteriorate, as well as unsuccessful attempts to improve conditions. Rather than become discouraged, Suggett's a part of the team working to restore Delta Marsh for the next generation. Together with Gordon Goldsborough, PhD, and members of the Delta History Group, Suggett authored Delta: A Prairie Marsh and its People, a book that introduces readers to the people who have relied on and enjoyed the marsh over the years.
Gordon Goldsborough, Ph.D.
Few people know the history of Manitoba's Delta Marsh as intimately as Gordon Goldsborough, PhD. A Winnipeg-born research scientist and natural storyteller, Goldsborough's connection to Delta dates back to his days as a student at the University of Manitoba. As a water quality specialist, and professor at his alma mater, Goldsborough enjoys sharing the many reasons why Delta Marsh is so important for people and wildlife.
Matt Dyson
Matt Dyson's Twitter feed, much like his life, is anything but boring. The University of Waterloo student's tweets alternate with images of cougars and ravens eating duck eggs. The photos of ravenous predators—captured by trail cameras—are part of Dyson's ongoing doctoral research that takes him to northern Alberta each spring. While battling the landscape's rugged elements, he's studying the impact a changing boreal forest is having on predators—and in turn, on duck populations.