Ducks Unlimited Canada Podcast
Listen as we explore issues, ideas and research about wetlands in Canada.
Wetlands are some of the most bio-diverse habitats in the country. Wetlands are vital to the health of a wide variety of mammals, birds, amphibians reptiles plants—and, of course human beings. We're interviewing research experts and frontline workers from Ducks Unlimited Canada in lively, engaging exchanges. They'll keep you up-to-date and up-to-speed on the best information and stories about these vital Canadian ecosystems.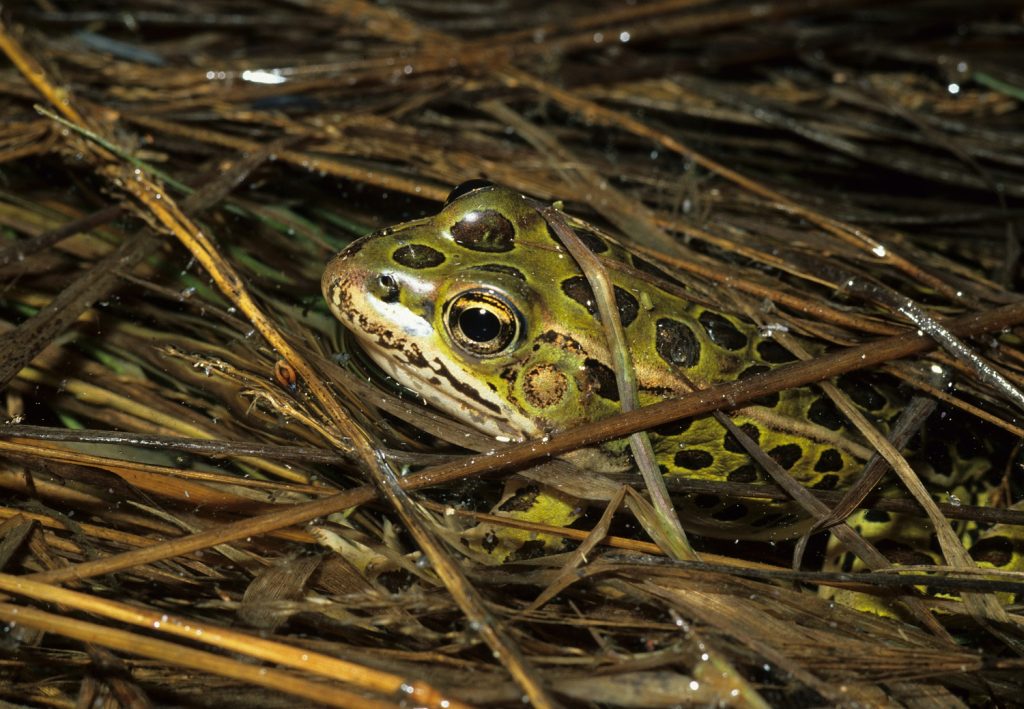 leopard frog among grasses in pond at night
Episode 13: It's not easy being green
Thirteen is the unluckiest of numbers, so it's appropriate that this podcast is all about two unlucky wetland dwellers—the northern leopard frog and the Blanding's turtle. Why unlucky?
Because both are in ecological trouble. The northern leopard frog is endangered in parts of British Columbia; the Blanding's Turtle is threatened in Ontario.
Take the northern leopard frog. Its habitat, which the little guys are pretty fussy about, is shrinking. Bullfrogs are invading from the U.S., and the leopard frog is prone to a nasty, lethal fungus. As we'll learn, it takes an egg-cursion from B.C. to Calgary and back again, to put the little "not-easy-being-green" amphibians on the road to recovery. The Blanding's turtle with its high, helmet back and yellow throat is a distinctive turtle. It's also a long-lived meandering one that ranges across roads and ATV tracks as it moves to nesting grounds. But those grounds are shrinking and the turtles, which can live up to 75 years old, are threatened by predators and vehicles.
Like ducks, both those fraught frogs and tenuous turtles live a good part of their lives in wetlands. So, as go the amphibians and reptiles, perhaps, so goes the wetlands. To find out more about our loping and leaping wetland friends, and what's being done to save them from territorial oblivion, podcast host Wayne MacPhail speaks with two experts.
Guest bios:
Lea Randall is an endangered species ecologist at the Calgary Zoo, where she works to introduce northern leopard frogs to parts of Canada where their populations are in trouble.
Mark Gloutney is DUC's director of regional operations for Eastern Canada.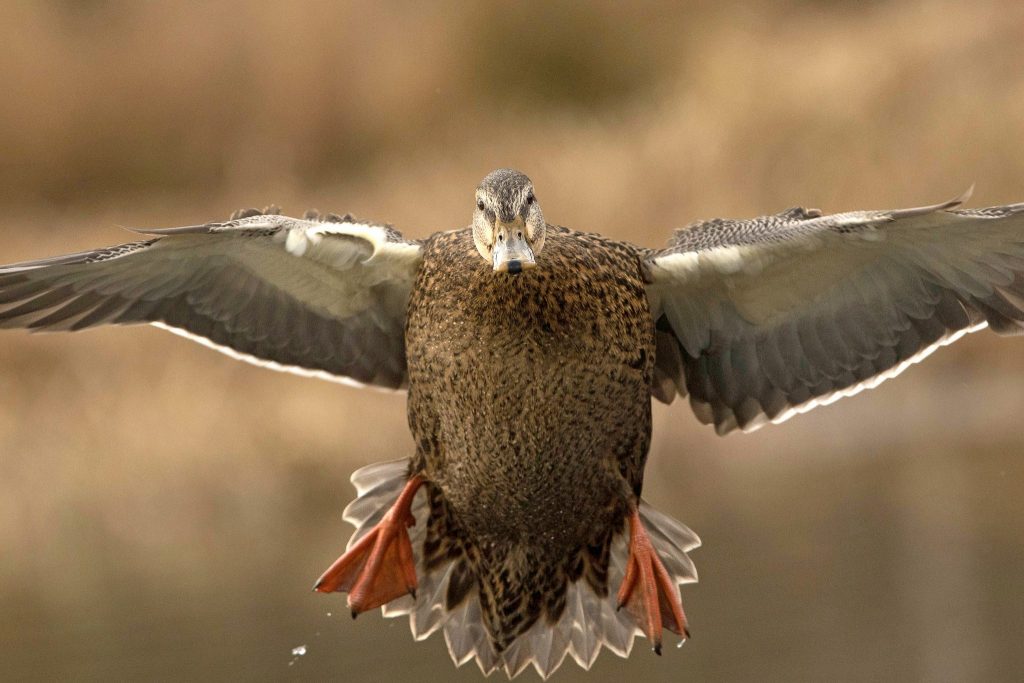 Lucy the black duck became an internet sensation last year, when DUC live streamed her nesting. ©Brendan Kelly
Episode 12: The episode where we answer why the duck crossed the road and visit Mexico's wetlands
Eduardo Carrera is the CEO of Ducks Unlimited de México, DUMAC for short. He oversees a Ducks Unlimited team that tackles threats to its country's wetlands much the way a grassroots NGO would.
Folks who live in poor, rural Mexican communities often lack modern sanitation technologies. And, they're not aware of the impact their wastewater is having on nearby wetlands. So, to save those wetlands Carrera and his colleagues provide those technologies and that education to teachers in the communities, students, and even professionals who need evidence-based resources to help them understand ecological issues in Mexico and beyond. Meanwhile, on the coasts of Mexico, tourism and shrimp farming threaten mangrove wetlands that are the winter homes to migratory birds, including ducks from Canada.
Carrera tells us about these complex issues and the ingenious solutions his team explores every day.
From Mexico, we travel to P.E.I. and the home of Lucy…the black duck. For the past few years Lucy has raised her family in the garden centre outside a Superstore in Charlottetown. When the kids are ready, Lucille, good mother that she is, waddles her brood to a set of ponds DUC created right across the road from the grocery store. A road that the police close for the Lucy parade. We speak with DUC's Jana Cheverie about the tale of a migrating mother who's made wetland education a family affair.
Guest bios:
Eduardo Carrera is the CEO of Ducks Unlimited de México, and has been part of the team helping to conserve wetlands for waterfowl for 25 years.
Jana Cheverie is a Ducks Unlimited Canada conservation specialist, based in Charlottetown, P.E.I.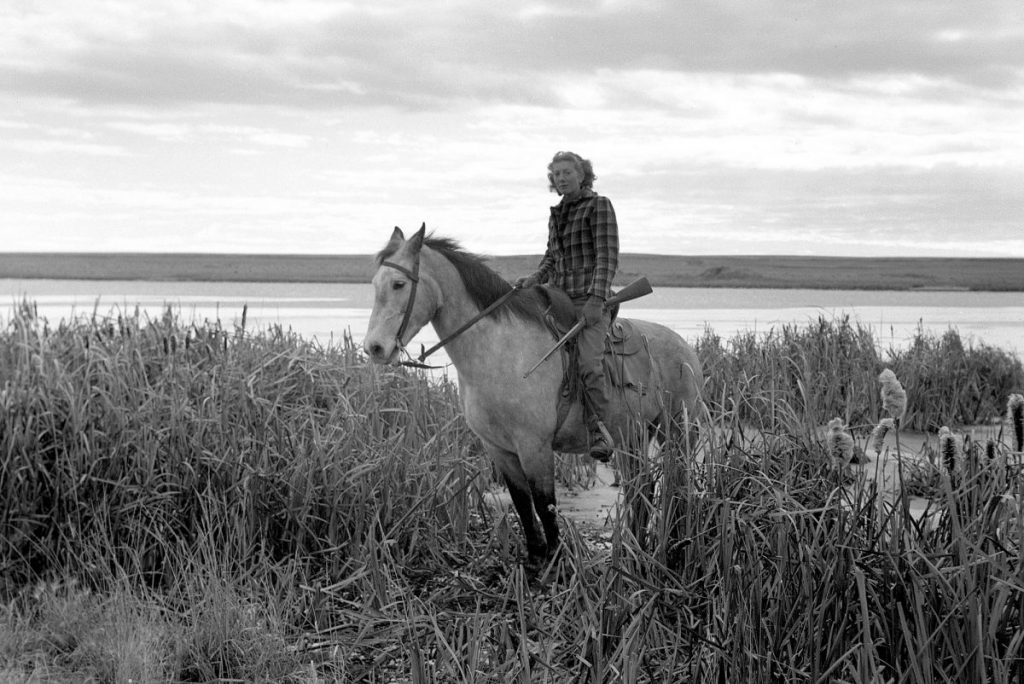 Episode Eleven: The 'kee' to conservation
In celebration of DUC's 80th anniversary, this episode is all about volunteers. Volunteers, those men and women whose passion lets them eschew pay cheques, have been a vital part of DUC since it's earliest, distant days.
First up, host Wayne MacPhail chats with Leigh Patterson, a DUC staffer who's just finished a quest for Keeman. Last fall, Leigh wanted to track down some of DUC's first volunteers, called Keemen. Her co-workers told her it couldn't be done, that it was a crazy quest. Well, she proved them wrong, really wrong. And, about the Keeman name? Listen in.
Then we have a quick conversation with a super volunteer, Serge Mathieu. Serge love ducks. And he's a maniac for DUC's logo, as you'll learn. Serge is also a maniac volunteer for DUC, something he's been doing for 25 years. The Nicolet, Que. native was named DUC Volunteer of the Year for Quebec this year. And, he's a wildlife biologist who teaches at the forestry school in La Tuque.
Guest Bios:
Leigh Patterson began her career with DUC more than 25 years ago in the mailroom. Today, she's the editor of Conservator magazine, a dedicated DUC volunteer and an ace Keeman and Keewoman tracker.
Serge Mathieu is a wildlife biologist and long-time DUC volunteer. He resides in La Tuque, Que. with his partner, their two children, and more ducks than he can count.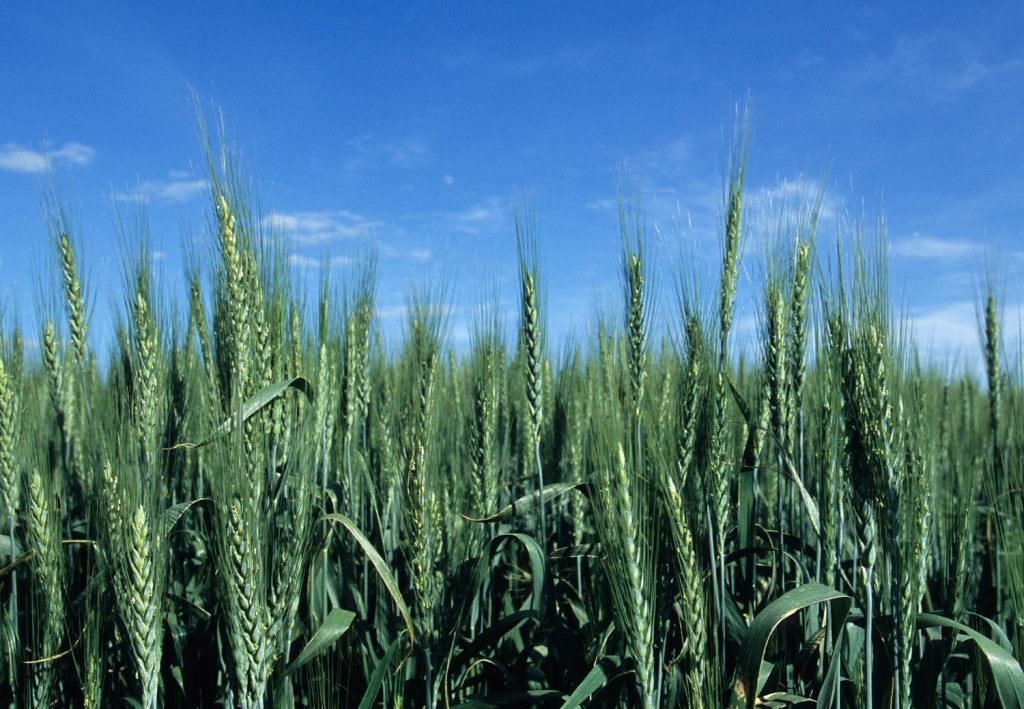 Episode Ten: Of Wheat and Peat
In this episode, we learn about a kind of wheat ducks love, not to eat but to hang out in. Winter wheat is a hardy strain of grain that can survive even a -40 winter. In the spring, when other crops are barely in the ground,  winter wheat is showing off its first leaves. It grows like mad and attracts ducks looking for a nesting ground.
Then we're off to another duck playground – peatlands. Peatlands are the unsung heroes of climate change. Beneath their soggy, sodden surfaces are millions upon millions of metric tons of carbon in the shape of plant matter. The cold temperatures and oxygen-starved waters of the bogs sequester all that carbon. That's good because released into the atmosphere as carbon dioxide, it would crank up the global thermostat like a chilblained grandad on a cold winter's night.
Guest Bios:
Lee Moats is a third generation farmer and professional agrologist in Riceton, Sask. During his career with DUC, he helped raise the profile (and support for) winter wheat. To show his thanks, plant breeder Brian Fowler named a winter wheat variety he developed after Moats.
Pascal Badiou is a research scientist for DUC's Institute for Wetland and Waterfowl Research. In general, his research focuses on the ecology of wetlands and large shallow lakes. In particular, he's interested in the role wetland restoration and conservation can play in regulating water quality and quantity in agricultural watersheds of the Canadian Prairies. Pascal has been conducting research to determine the importance of wetlands in carbon cycling and how these systems can be managed to mitigate against climate change.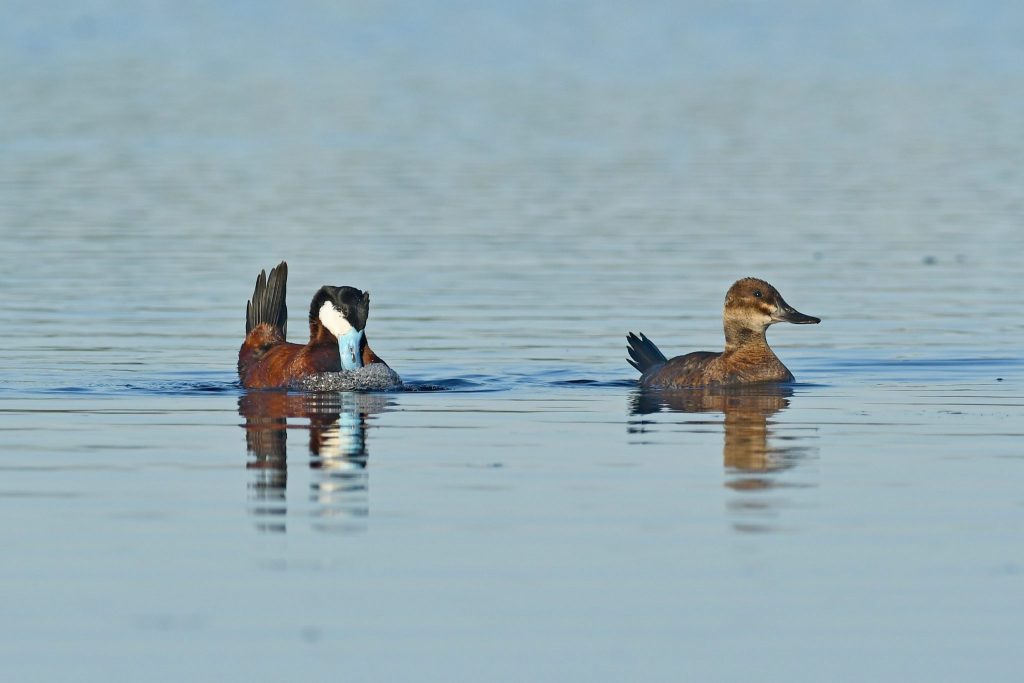 Episode Nine: World Wetlands Day and the Curious Courtships of Drakes
In this episode, we celebrate World Wetlands Day, which is on February 2nd. This year, that event is highlighting wetlands for a sustainable urban future. We'll learn how those moist, mushy and fecund habitats do just that.
Then, twelve days after World Wetlands Day comes Valentine's Day, which is mushy in its own right. And, it's an event that's a tad bittersweet for the lovelorn. It turns out that drakes have tons of techniques for attracting a mate, and female ducks know just how to clue into the sometimes curious courtship rituals.
Guest Bios:
Lisette Ross is a wetlands biologist and senior wetland specialist at Native Plant Solutions. For her, urban wetlands are some of the most valuable real estate in growing, sprawling cities, worldwide. Without them, the millions of people flooding into cities would miss out on the diversity, cleansing powers and spiritual uplift of these vital habits.
Lauren Rae is the national conservation biologist for DUC. She explains how a curious combo of burbling, burping, and dancing help drakes and their mates find love.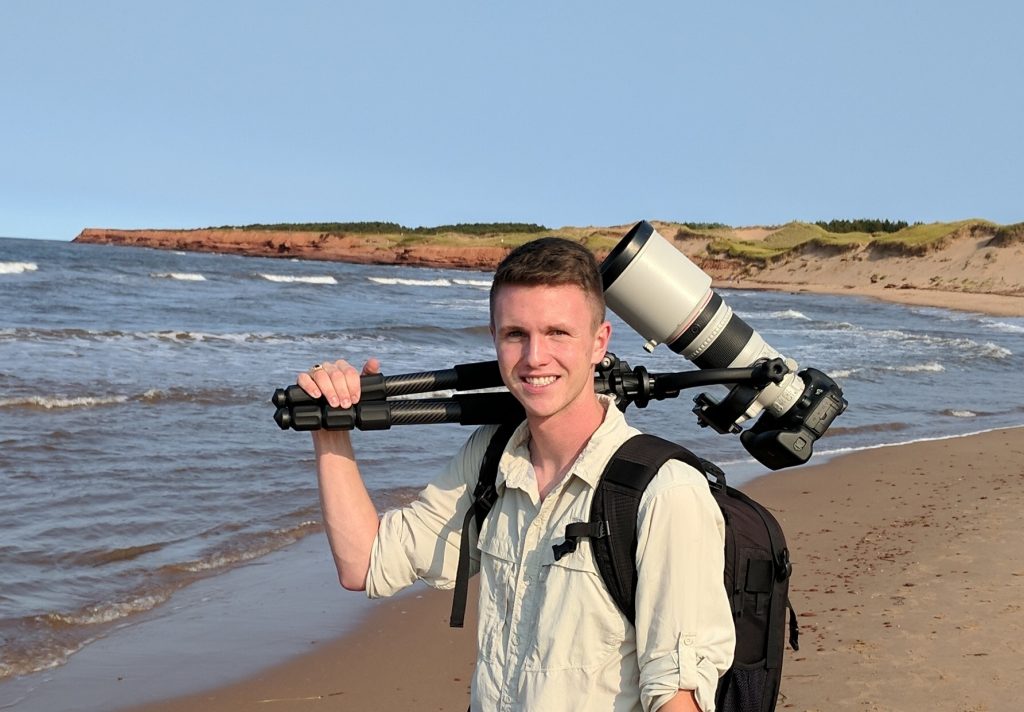 Episode Eight: The Zen of Wildlife Photography
In this first podcast of 2018 we talk with Brendan Kelly, a conservationist and avid photographer from Paradise, Newfoundland. Kelly explains how taking the time to wait for his natural subjects allows him to tune into their habitats and appreciate them as remarkable, intelligent animals.
You can see samples of his work on Instagram at @__brendankelly__.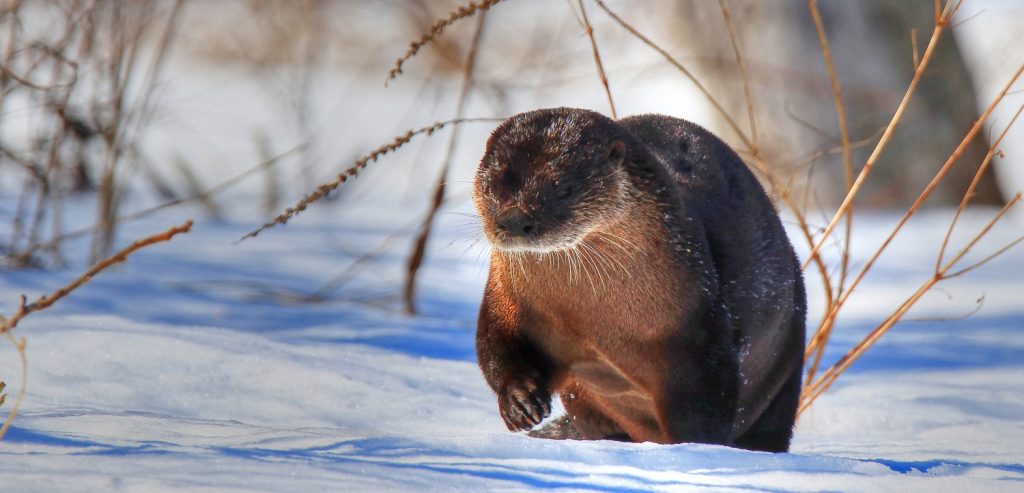 An otter in a snowy wetland. ©Bill Kendall
Episode Seven: How to Freeze a Frog and Cook a Goose
On the hard, frozen surface of winter wetlands, it looks like all is calm, all is bright.
But if you could plunge beneath that icy crust, as if a pond or marsh were an aquatic Creme Brule, you'd see a slow, but still-living world where mammals fish, insects and amphibians might not thrive, but they survive. They're hunkered down to wait out that season that makes our brave Canadian hearts swell with pride.
Jacques Bourgeois is the communications and marketing coordinator at Oak Hammock Marsh Interpretive Centre in Manitoba. He explains how dragonflies turn into snowbirds, frogs freeze and thaw like Butterballs and fish use chemistry to their advantage. Oh, and turtles? They breathe from an unexpected orifice.
In Charles Dickens' A Christmas Carol, Mrs. Cratchit makes a small goose into a family feast. And she renders it delicious and delicate. But, how did she pull off that Christmas miracle? DUC's Pat Kehoe shares secrets for goose goodness.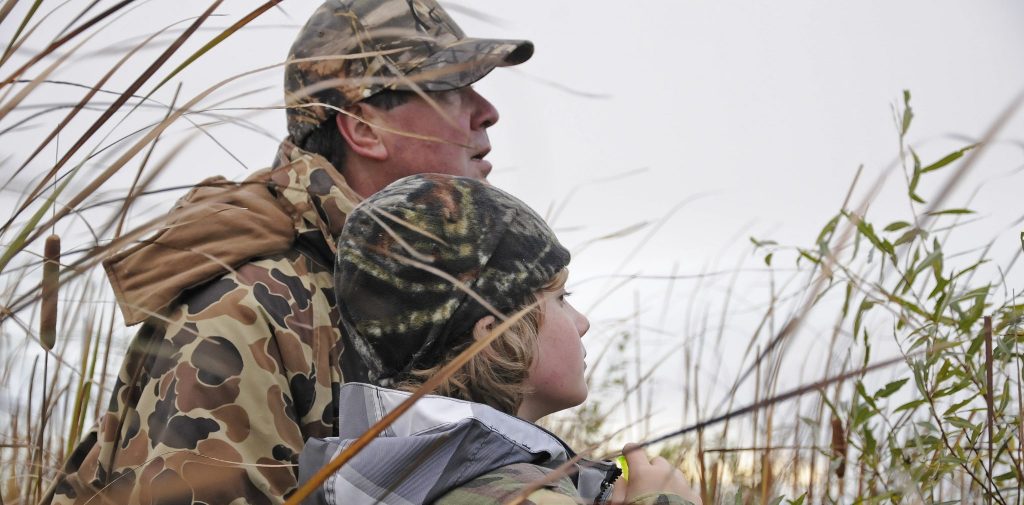 Hunters are some of North America's most ardent conservationists.
Episode Six: The Hunter Conservationist and the Radar Birds
In this episode, we explore the intersection of conservation and hunting. Can you both care about wildlife and its habitat and take an animal's life?
Next, rain, snow and sleet show up on meteorologists' radar screens. But sometimes weather boffins spot something else on their glowing monitors. Something else that has nothing to do with clouds, forecasts or humidex reports.
Guest Bios:
Winifred Kessler, PhD
Certified Wildlife Biologist® and member of DUC's board of directors
Kessler has been a wildlife ecologist for more than four decades. She spearheaded the University of Northern British Columbia's forestry program and was a professor and chair of that program for seven years. She's now retired but is active on the board of directors of the Habitat Conservation Trust Fund and DUC. Most recently, she won the coveted Aldo Leopold Memorial Award. That's the highest honour The Wildlife Society can bestow.
John Sauder
CBC TV meteorologist
Sauder provides daily weather reports to Manitobans. He earned a certificate in broadcast meteorology from Mississippi State University. He's endorsed by the Canadian Meteorological and Oceanographic Society and holds the American Meteorological Society's Seal of Approval for on-air meteorologists. Prior to becoming a meteorologist, Sauder was a pilot and traffic reporter.
Cattails and sunrise, at Oak Hammock Marsh.
Episode Five: The Rebirth of a Lagoon and Ducks Cold Feet
This episode begins with a remarkable story about vision, persistence and, sewage. It's the tale of the little town of Niverville, Manitoba and its groundbreaking solution to dealing with night soil. Next, as winter approaches we ask the question everybody thinks of when they stroll past frozen ponds. It's about ducks and feet. Let's dive right in.
Niverville sounds like the name of a town in a fairytale. But the community, nestled in the Red River Valley, had a giant-sized problem with a sewage lagoon that no longer could serve the farming burg's burgeoning population.
In 2011 Niverville had to decommission its overtaxed and 37-year-old pond of poop before it could build a new one. But, what to do with the 48,000 cubic metres of biosolids – human waste – that had built up in the facilities' two containment cells? Bureaucrats and engineers told the town fathers they had two options. Cart the biosolids to a landfill site or spread it over farmland, valuable farmland, farmland the Niverville sludge would put out of commission for months.
Jim Buys, the town's Chief Administrative Officer wasn't happy with either traditional and expensive option. A trade show meeting with  Native Plant Solutions, the consulting arm of Ducks Unlimited Canada, pointed to another option. The ecological consultants and Buys came up with option three, a ecological white knight ready to slay the giant that lay fallow in the town's south end.
For the first time in North America they wanted to use cattails and other plants to remediate the biosolids that burdened the borough. The process is called phytoremediation, a natural process that had been used when sewage lagoons were built, but never to put them out to pasture, or, really out to wetland. Niverville and Native Plant Solutions worked with scientists at the University of Manitoba, to determine the best way to plant, harvest and monitor the aquatic plants.
Those plants would extract metal contaminates and nutrients like phosphorus from the bothersome biomass. That way it would be safe habitat for wetland flora and fauna. At least, that was the theory.
It was risky journey. It took a lot of experimentation and research. But the town's journey was, in fact, a fairytale full of hope, heroes and happy endings.
Then, picture this: it's winter and there are ducks on a frozen pond. Tell me you didn't ask the same question I asked Jim Devries, a research scientist with Ducks Unlimited Canada's Institute for Wetland and Waterfowl Research.
Guest Bios:
Jim Buys
Chief Administrative Officer, Town of Niverville
Jim has served as the Chief Administrative Officer/Town Manager for Niverville since 1985. During his tenure, the Town has experienced significant population growth, being recognized as Manitoba's fastest growing urban municipality. Jim, working with his councils and staff, has placed a strong emphasis on sustainable environment development within all departments ensuring the prudent utilization of our natural resources. From land development to waste management to operational services, staff are encouraged to strive for resource balance enabling the community to practice responsible environmental stewardship.
Jim and his wife Claire are the parents of four children who were introduced at a young age to nature by hiking, canoeing and cross-country skiing throughout Manitoba's incredibly diverse landscape.  Currently they live on an organic farm just outside of the community which is operated by their son. The family has grown to include eight wonderful grandkids.
Jim Devries, PhD
Research Scientist, Ducks Unlimited Canada
Jim Devries joined Ducks Unlimited Canada's Institute for Wetland and Waterfowl Research (IWWR) in 1991 and has been in his current role since 2014. He is responsible for co-ordinating applied research within Western Canada. This includes helping to identify research needs, designing research studies, analyzing research results and communicating research results to our staff and the wider scientific community.
Jim conducts extensive field work and analyzes large databases that relate local and landscape level habitat conditions to waterfowl productivity and responses in biodiversity metrics. Jim is also involved in translating the results of IWWR's recent field investigations into the Waterfowl Productivity Model (WPM), a planning tool designed to estimate waterfowl productivity gains resulting from landscape change including the impacts of conservation programs.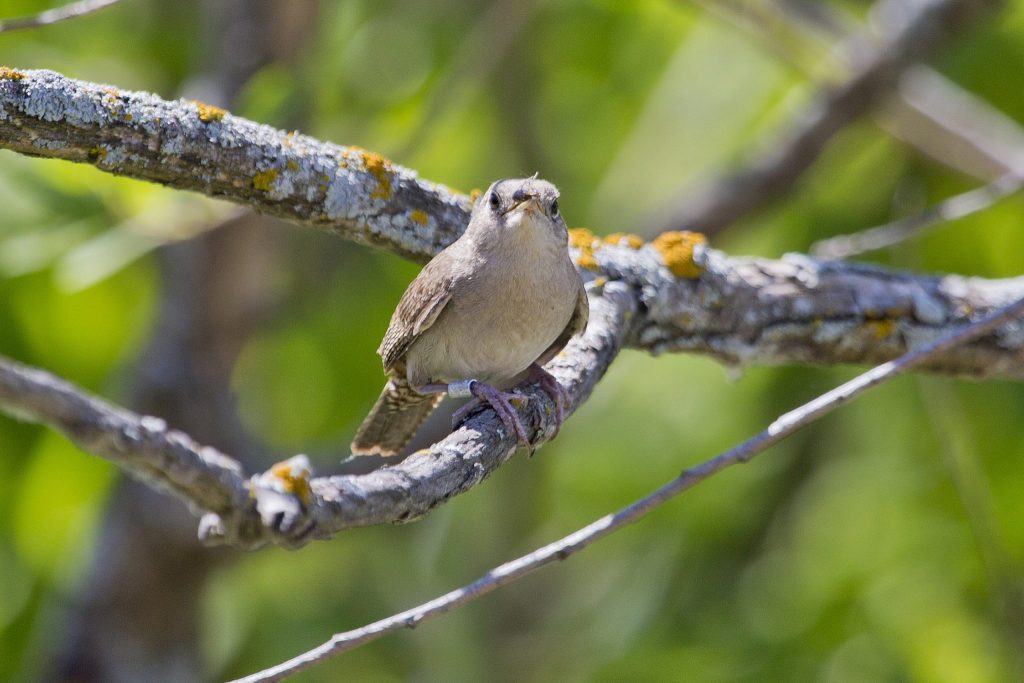 Bird bands, like the one pictured on this house wren, help conservationists uncover important information.
Episode Four: Bling for Birds and Name That Duck!
This episode is all about getting intel on birds: what they look like, where they hang out and where they go when they migrate.
We start with the fine art of bird banding. Researchers find a bird they want to track and, as Beyoncé might say, "put a ring on it." We'll discover the history, purpose and process of avian bling.
Then, we travel to Cape May, New Jersey where we chat with a birding expert and author who wants to help us identify birds in their habitats. Richard Crossley has created a series of books, including one on ducks, to help us do just that.
Guest Bios:
Like the waterfowl populations he helps to protect, Pat Kehoe knows no boundaries. As DUC's director of international partnerships, he travels throughout North America helping build and develop conservation relationships.
Richard Crossley is an internationally acclaimed birder, photographer and award winning author of The Crossley ID Guide: Waterfowl. Crazy, wildly passionate, driven and single-minded are just a few of the words used to describe his love of birding and the outdoors.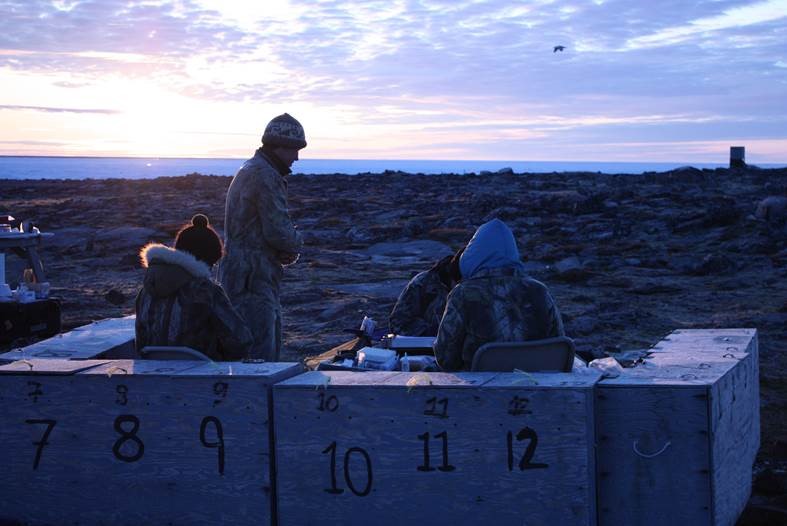 Field workers on East Bay island at banding site. ©DUC/J.Harms
Episode Three: Duck Feathers and Drones
Eider feathers, or down, aren't just for duvets. In fact, a hormone in those feathers called corticosterone, can indicate the stress eider ducks have been under as they molt. Yukon-based eider researcher Jane Harms explains that stress can be due to nearby predators or sometimes changes in their environment. So, not only can the stress hormone indicate eiders' health and their ability to reproduce, it may also be an indicator of climate change. Get under cover and tune into the tale.
Wetlands are delicate ecosystems. So the last thing researchers really want to do is churn up those wetland waters just to sample them. But what if a flying robot could do that for them? How? We do a flyby visit with a young inventor, Nathan Hoyt, who worked with a small team of high school students to figure it out. Plus, they're making a business out of it. Listen in. We promise we won't drone on.
Guest Bios
Jane Harms is the program veterinarian with the Department of the Environment in Yukon.
Nathan Hoyt is a student at the Fredericton High School and is now a co-owner of  Eco Drone Water Collection. If you'd like to learn more about his fledgling company visit ecodronewatercollection.com.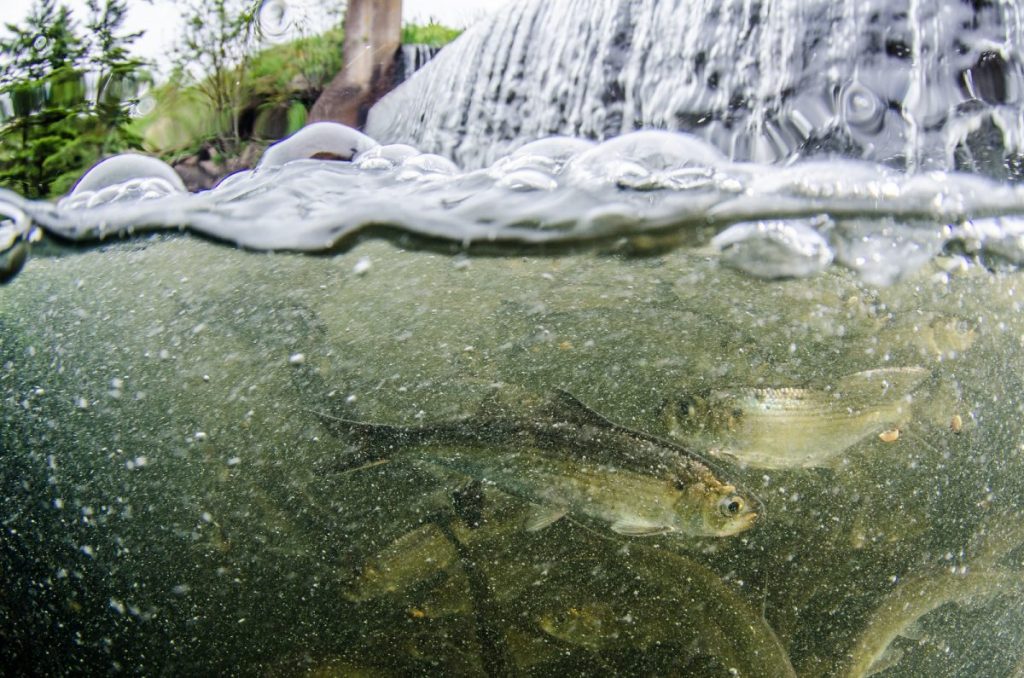 ©Sean Landsman
Episode Two: Of Fish Ladders and Duck Eggs
Why do maritime fish fight currents, waterfalls and man-made barriers to get to inland ponds and lakes to spawn? What barriers do they face? How does that odd behaviour help the ecology of wetlands? And, how can we make their job easier? We talk with Nic McLellan, the Atlantic Science Coordinator for Ducks Unlimited Canada, to find out. Plus, we discover what tracking road race runners has to do with counting fish.
Did you know ducklings have their own social network? No spoilers, but you'll be amazed by how those little ducks make sure they all share the same birthday, thanks to a quick chat we had with Dave Howerter. He's the Director of National Conservation Operations at Ducks Unlimited Canada. Dave's up on the equivalent of bird Twitter.
Guest Bios
Nic McLellan, Conservation Programs Specialist, Atlantic Canada
Nic McLellan grew up in Sackville, NB where he developed a keen interest in biology and the outdoors.
Prior to his current job at Ducks Unlimited Canada (DUC), Nic worked on several research projects with the Canadian Wildlife Service (CWS) and the Nova Scotia Department of Natural Resources. These projects involved a variety of bird species including shorebirds, songbirds, seabirds, and waterfowl.
David Howerter, PhD, Director, National Conservation Operations
Dave Howerter is an accomplished scientist with a track record of successfully managing a complex scientific program, demonstrated ability to build teams, build consensus, and develop partnerships. Dave is responsible for all programs national in scope related to engineering, education, international partnerships, government relations, research and conservation planning.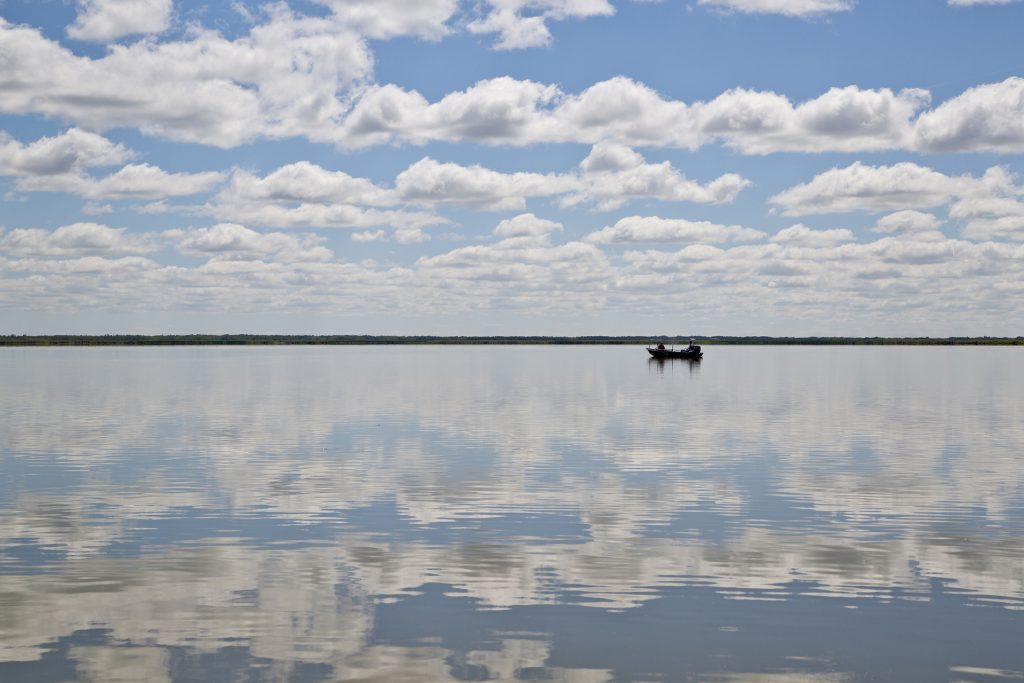 Episode One: We Take Flight
In this episode you'll meet carp in a marsh and a researcher in the field. First, the carp.
In it's heyday, the 1930s, the Delta Marsh, near Lake Manitoba, was home to a huge numbers of waterfowl. It was one of the great duck hunting destinations in North America. And, it attracted royalty, celebrities and hunters from all over the world. That was, before the carp. The invasive species muddied the marshes water, stirred up the bottom and generally made life miserable for the aquatic plants that called the marsh home. No plants, no ducks. Then scientists perfected the carp barrier and the marsh is bouncing back. You'll hear the story of a remarkable recovery.
Next we pay a short visit to Matt Dyson a University of Waterloo field researcher. He tells us what it's really like in the woods, bogs and muck of the north as he does the real, on the ground work of a deep woods scientist.
Guest Bios
Dale Wrubleski, Ph.D.
Dale is Ducks Unlimited Canada's lead research scientist at Delta Marsh. Trained as an entomologist, Wrubleski has more recently become an expert on native fish species and on the invasive carp that threaten the famed Manitoba wetland.
Glen Suggett
Glen grew up near the shores of Delta Marsh in the 1970s. Over the years, he's seen the health of the iconic wetland deteriorate, as well as unsuccessful attempts to improve conditions. Rather than become discouraged, Suggett's a part of the team working to restore Delta Marsh for the next generation. Together with Gordon Goldsborough, PhD, and members of the Delta History Group, Suggett authored Delta: A Prairie Marsh and its People, a book that introduces readers to the people who have relied on and enjoyed the marsh over the years.
Gordon Goldsborough, Ph.D.
Few people know the history of Manitoba's Delta Marsh as intimately as Gordon Goldsborough, PhD. A Winnipeg-born research scientist and natural storyteller, Goldsborough's connection to Delta dates back to his days as a student at the University of Manitoba. As a water quality specialist, and professor at his alma mater, Goldsborough enjoys sharing the many reasons why Delta Marsh is so important for people and wildlife.
Matt Dyson
Matt Dyson's Twitter feed, much like his life, is anything but boring. The University of Waterloo student's tweets alternate with images of cougars and ravens eating duck eggs. The photos of ravenous predators—captured by trail cameras—are part of Dyson's ongoing doctoral research that takes him to northern Alberta each spring. While battling the landscape's rugged elements, he's studying the impact a changing boreal forest is having on predators—and in turn, on duck populations.